Did you know that somewhere within two to three blocks of your home there is someone who feels desperate, helpless and unloved? Regardless of their age or circumstances they feel isolated and alone in the world.
A kind word, a helping hand or just saying hello can have a profound effect on their lives. Make a difference in somebody's life by sowing love and compassion.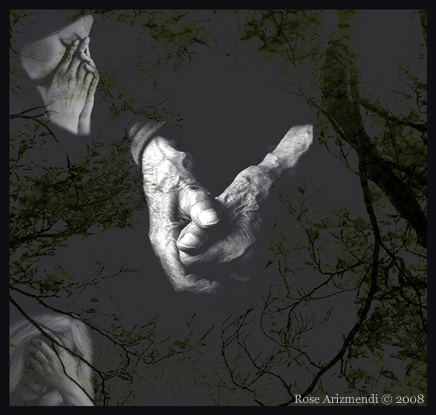 Within Each of Us – Digital collage
Some Questions to think about . . .
When was the last time you promoted the idea that people can change?
When was the last time you wrote a letter to a loved one letting them know that they are important, worthwhile and loved?
When was the last time you spent some time with someone less fortunate?
When was the last time you offered assistance to someone in need?

"When you begin to touch your heart or let your heart be touched, you begin to discover that it's bottomless, that it doesn't have any resolution, that this heart is huge, vast, and limitless. You begin to discover how much warmth and gentleness is there, as well as how much space". – Pema Chodron
Everyday Goddessing  is about sharing magical techniques and sacred wisdom with other beautiful Goddess women. I believe that within every woman there is a goddess, a wise woman, beautiful, creative, powerful, with a deep soul, and that everything we need and are looking for is already inside  each of us. – Rose Arizmendi
Posted by
Rose2
on Jan 4th, 2009 in
Tarot
|
0 comments
You are The High Priestess
Science, Wisdom, Knowledge, Education.
The High Priestess is the card of knowledge, instinctual, supernatural, secret knowledge. She holds scrolls of arcane information that she might, or might not reveal to you. The moon crown on her head as well as the crescent by her foot indicates her willingness to illuminate what you otherwise might not see, reveal the secrets you need to know. The High Priestess is also associated with the moon however and can also indicate change or fluctuation, particularly when it comes to your moods.
What Tarot Card are You?
Take the Test to Find Out.
Posted by
Rose2
on Jan 2nd, 2009 in
Videos
|
0 comments
Today my husband brought home a new calender to replace my old one and I love it. Check out their website and watch the  video I found on You Tube. Beautiful!
A Knock at the Door
Christine Kane's blog has some great ideas to start your new year off with intention instead of the same old regular resolutions.  Check it out!