Posted by
Rose2
on Nov 30th, 2008 in
Photography
|
0 comments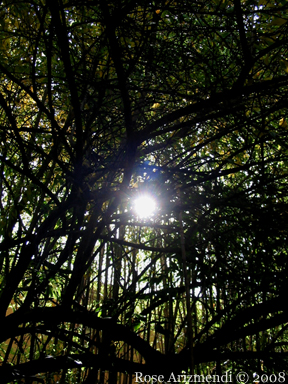 "I walkout; I see something, some event that would otherwise have been utterly missed and lost; or something sees me, some enormous power brushes me with its clean wing, and I resound like a beaten bell." – Annie Dillard
We hope you have a wonderful Thanksgiving with family, friends and loved ones.
Relaxing With Nature – Buddha Bar Music
" At times our own light goes out and is rekindled by a spark from another person. Each of us has cause to think with deep gratitude of those who have lighted the flame within us." -Albert Schweitzer
I love playing The Wild Divine! It is a computer game that teaches you how to use your breath to stimulate or relax your biological responses by using biofeedback sensors worn on your fingers to control various events.
I've had this game for a few years and I still use it on a regular basis, especially when I need a little peace and quiet during the holidays.
I recommend it to everyone interested in personal and spiritual growth.
The Wild Divine
"We meditate for various reasons. Peace of mind we all badly need. Therefore, when we meditate, either consciously or unconsciously we aim at peace of mind. Meditation gives us peace of mind without a tranquillizer. And unlike a tranquillizer, the peace of mind that we get from meditation does not fade away. It lasts for good in some corner of the inmost recesses of our aspiring heart." – Sri Chinmony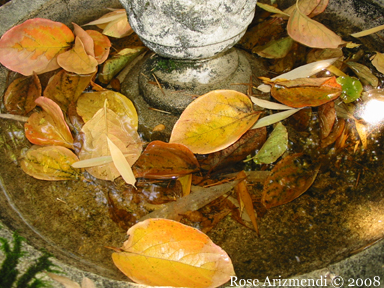 Beautiful fall leaves in our garden
"Gratitude unlocks the fullness of life. It turns what we have into enough, and more. It turns denial into acceptance, chaos to order, confusion to clarity. It can turn a meal into a feast, a house into a home, a stranger into a friend. Gratitude makes sense of our past, brings peace for today and creates a vision for tomorrow."  ~Melody Beattie
Color Therapy

"The craving for colour is a natural necessity just as for water and fire. Colour is a raw material indispensable to life. At every era of his existence and his history, the human being has associated colour with his joys, his actions and his pleasures."
— Frenand Leger, "On Monumentality and Color", 1943.