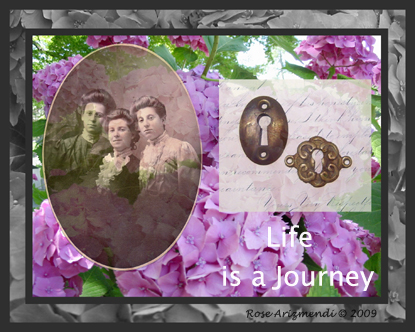 Today I used the last of my facial oil and when I went to replenish my bottle, I discovered I was out of my favorite infused herbal flower oil. It was definitely time to make some more!
I use the old simpler's method for making my herbal preparations. I prefer this method because it's easy and the way it's been done by folk herbalists for hundreds of years.
The whole process of growing my own herbs or collecting what I need from a local herb store is very enjoyable for me. I like making my own tincture preparations instead of going to the store and buying them off the shelf, never mind the fact that I save a lot of money by doing this. I also make my own facial oils, creams, skin toners, facial cleansers and herbal masks for the same reason.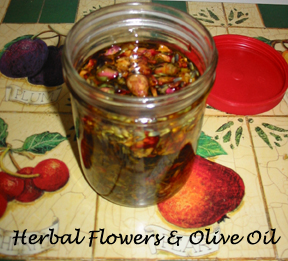 How to make my herbal flower infused oil
Fill a clean, dry jar half way with dried organic calendula flowers, rose petals, and lavender flowers.
Pour the menstrum (olive oil) over the flowers. Fill the jar to the top, making sure the olive oil completely covers the dried flowers. Seal with a tight fitting lid.
Place the container in a dry, warm dark place. Let the oil & flowers macerate for six weeks.
Place your jar in a bowl to collect any seepage.
When it's ready,  strain the oil into a clean dry jar. Squeeze the saturated herbal flowers, extracting as much of the remaining oil as you can.
Store the oil in a cool dark place.
I use this infused oil to clean and moisturize my face daily. I apply a teaspoon or so of the oil to my face and massage it gently into my forehead, cheeks, chin, then wipe it off with a warm damp wash cloth. I follow this with a herbal infused witch hazel toner, and repeat this process daily in the morning and before bedtime.
Olive oil has been used for centuries to nourish and moisturize the skin and it's been one of my favorite for years.
Dreams are the subconscious mind's way of communicating with the conscious mind, and we may gain greater insight into the workings of our dreams by recording them in a dream journal or by creating dream inspired artwork.
Our subconscious mind uses metaphors and symbols to communicate with us and our dreams are generally symbolic of something much deeper. I believe dreams are a place where the various parts of our psyche explores ideas, work out daily issues, and a place where we experience many levels of consciousness.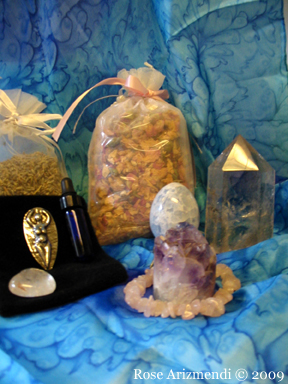 Personally, my dreams tend to be vivid, colorful and filled with detail. I have been writing my dreams down for over 40 years and after going through my dream journals, I discovered a pattern of very active dreaming during certain months of the year. January is one of those months and tends to be one in which I have repetitive and teaching dreams.
Here are some ways to encourage and enhance your Dream Time . . .
Dream Pillows – Place one or more of the following herbs in a small bag and place under you pillow at bedtime.
Mugwort :  Visions and aids one in remembering dreams.
Hops:   Promotes restful sleep and healing.
Chamomile :  Peaceful dreams.
Lavender:  Enhances dream recall, peaceful sleep and healing dreams.
Dream Stones – Place under your pillow at bedtime.
Amethyst – Pleasant dreams and divine communication.
Danburite – Restful sleep and lucid dreaming.
Herkimer Diamond – Divine inspiration, protection and remembering your dreams.
Rutilated Smoky Quartz – Enhances dream awareness, healing and protection from negative energy.
Dream Essential Oils – Add one to three drops of essential oil to a teaspoon of sweet almond oil.
Chamomile
Lavender
Orange
Petitgrain
"A dream which is not interpreted is like a letter which is not read." – The Talmud
Everyday Goddessing  is about sharing magical techniques and sacred wisdom with other beautiful Goddess women. I believe that within every woman there is a goddess, a wise woman, beautiful, creative, powerful, with a deep soul, and that everything we need and are looking for is already inside  each of us. – Rose Arizmendi
I have been making my own hair shampoos, hair balms, and conditioners since the early 80's, and I need to make a new batch of hair balm today because I used all of what was left this morning.
I have several recipes I use for making hair balms which vary from simple to more complicated. The one I am making today is very easy. For this recipe you will need organic coconut oil, grade A olive oil, shea butter and essential oils. You will also need chamomile, lavender, rosemary and tea tree essential oils which you can find at your local Health Food Store and a container with a lid in which to store your hair balm.
Mix together 3 tablespoons of coconut oil with a 1/4 teaspoon of grade A olive oil and shea butter and blend well, and then add 2 – 4 drops of each essential oil according to your taste and mix thoroughly. The end product should look like whipped cream.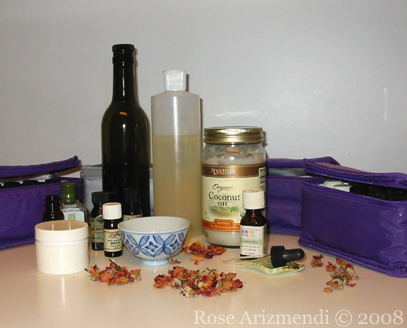 Making A Herbal Hair Balm.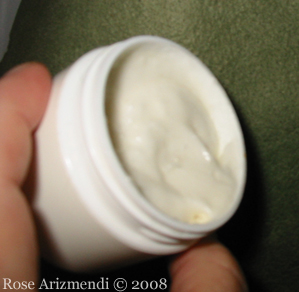 Your finished product should be thick but not solid. It may take a couple of times before you get it just right. However, it's well worth the effort because you will have made a  product for your hair that has no harmful additives.