Posted by
Rose2
on May 16th, 2009 in
Gaia's Garden
,
Videos
|
0 comments
How three simple words can change your life.
Louise Hay helps us to learn how to love and accept ourselves, this is the first step to bring an abundance of Peace, Love and Joy into our lives. Please visit her wonderful, inspirational website; www.louisehay.com
thought for the day;
"Be patient toward all that is unsolved in your heart and try to love the questions themselves like locked rooms and like books that are written in a very foreign tongue.  Do not now seek the answers, which cannot be given you because you would not be able to live them.  And the point is, to live everything.  Live the questions now.  Perhaps you will find them gradually, without noticing it, and live along some distant day into the answer."  ~ Rainer Maria Rilke
What an amazing life! Very inspiring.
This is a documentary about an extraordinary woman. At the age of 44, Mildred Norman became a Peace Pilgrim … walking coast to coast for peace for nearly 30 years, living on faith and sharing her wisdom and exuberance generously with people across the land.
For more info visit the Peace Pilgrim website.
Peace Pilgrim: An American Sage Who Walked Her Talk
"This is the way of peace:
Overcome evil with good,
and falsehood with truth,
and hatred with love."
– Peace Pilgrim
Gemstones for March are Aquamarine, Jade, and Quartz Crystal.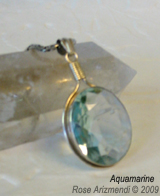 Aquamarine is derived from Latin, meaning seawater and is said to embody the spirit of water. It enhances communication skills, and promotes peace, tranquility, and good health. It also provides a protective field around the body when worn and attracts good luck.
Aquamarine is a good stone for activating and cleansing the throat chakra, facilitating communication with the Divine. It brings a sense of peace and serenity. Some people also believe this stone helps one to commune with the spirit of the Goddess.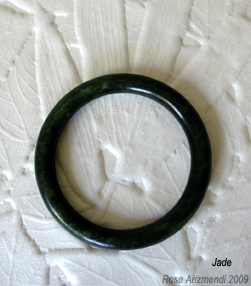 Jade is considered a stone of good fortune and divine blessing, which not only served as a bridge between the two realms of heaven and earth, but also served as a direct link to the ancestors. It is said that in ancient times Emperors used it in sacred ceremonies believing that direct messages from heaven came through the stone.
Jade is also known as a "dream stone",  and helps one remember dreams  and assists with the process of dream – solving. It is said it can be used to help release suppressed emotions, and disturbing dream images during dream time, and recommended to place the stone beneath your pillow before going to sleep.
Jade bangles are believed to be able to bring peacefulness to the wearer and protect them from negative energy. The ancient Chinese  believed that the bending shape of bangles were similar to the rounded body of the dragon, therefore one would be blessed with good fortune and prosperity.
Jade promotes courage, love, health, wealth, wisdom, mercy, justice, longevity, balance, and love.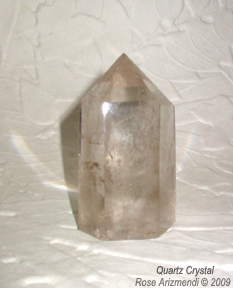 Quartz Crystal – It has been used extensively by ancient cultures around the world as a universal stone for meditation, spiritual development, healing, and communicating  with spirits.
Many North American Tribes have been using crystals as healing and spiritual tools for thousands of years. The Hopi believed specific crystals were imbued with the powers to divine the cause of illness, and the cherokee used crystals to portend the future.
"The quartz crystal is considered the strongest power object of all among such widely separated peoples as the Jivaro in South America and the tribes of Australia. Peoples as distant from one another as the aborigines of eastern Australia and the Yuman-speakers of southern California and adjacent Baja California consider the quartz crystal "living," or a "living rock." The widespread employment of quartz crystals in shamanism spans thousands of years. In California, for example, quartz crystals have been found in archaeological sites and prehistoric burials dating as far back as 8,000 years."
The Way of the Shaman Michael Harner p. 109
Today has been cold, wet and windy, but we really need the rain!
For those experiencing inclement weather, here is a little something to soothe the soul and relax the body.
The Om
"If we have no peace, it is because we have forgotten that we belong to each other."  -Mother Teresa
Gemstones for January are Emerald, Garnet and Rose Quartz.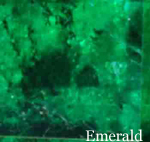 Emerald enhances meditation, dream recall and deeper spiritual insight. It may be used to open and activate the heart chakra and helps in aligning our subtle bodies. It is an excellent stone for those who are in need of balance and healing.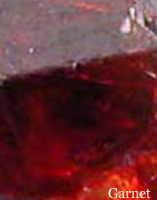 Garnet is an ayurvedic birthstone, and was considered a January birthstone by the ancient Arabic, Hebrew, and Roman cultures. This stone balances and stimulates both the root and crown chakras allowing the development and movement of the Kundalini. It monitors and adjusts the flow of energy, providing for a balanced energy field. It is said to be a powerful energizing and regenerating stone, and has been used as a sacred stone by the Native American Indians, the Aztecs, and the Mayans. It enhances one's creativity, love of life, and also helps one to cleanse and remove unwanted energies.The deep red color of this stone is mostly associated with the  first chakra, "Muladhara. It also aligns us with love and compassion.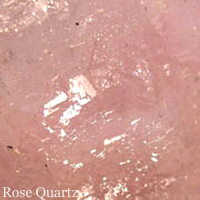 Rose Quartz is associated with the fourth chakra, "Anahata" or heart chakra which governs the thymus, heart and lungs.It opens our hearts, encourages peace and gentleness and promotes tolerance and forgiveness.