A great film asking the tough questions about what's wrong with our world, and what we can do to change it. Written & directed by: Tom Shadyac
For more information, check out their website ~  http://www.iamthedoc.com/
"Every moment and every event of every man's life on earth plants something in his soul. For just as the wind carries thousands of winged seeds so each moment brings with it germs of spiritual vitality that come to rest imperceptibly in the minds and wills of men. Most of these unnumbered seeds perish and are lost, because men are not prepared to receive them: for such seeds as these cannot spring up anywhere except in the good soil of freedom, spontaneity, and love." ~ Thomas Merton
"Everyday Goddessing  is about sharing magical techniques and sacred wisdom with other beautiful Goddess women. I believe that within every woman there is a goddess, a wise woman, beautiful, creative, powerful, with a deep soul, and that everything we need and are looking for is already inside  each of us." – Rose Arizmendi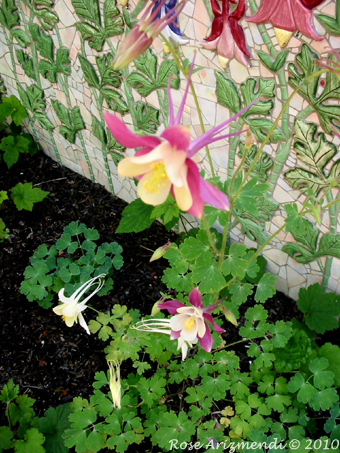 On Mothers Day, I received a beautiful phone message from a dear friend and it was so heartfelt and nurturing it made me cry. It made me realize how different our lives could be if everyone received a message like this on a daily basis or even weekly. … How about a great big phone hug or email hug a day?
In all of us there is a deep human need to be recognized, nurtured and loved for who we are. It doesn't matter how successful, self confident or self aware we are, we all need a little love and nurturing at times. Like the song says,  "All we need is Love!"
So today, I made a few phone calls and sent a couple of emails to some really beautiful, soulful people in my life whom I thought might need a little unconditional love, understanding and positive energy .
My promise to myself is to make every effort to spend more time communicating with those I love and care about, who are important to me, who enrich my life and nurture my goddess within.
P.S. My heart fills up with love and gratitude when I think of all you beautiful everyday goddesses who share your stories, wisdom, laughter, joy, creativity and inspiration with me on a daily basis. I want to say thank you so much for your support and feedback.
Everyday Goddessing is about sharing magical techniques and sacred wisdom with other beautiful Goddess women. I believe that within every woman there is a goddess, a wise woman, beautiful, creative, powerful, with a deep soul, and that everything we need and are looking for is already inside  each of us. – Rose Arizmendi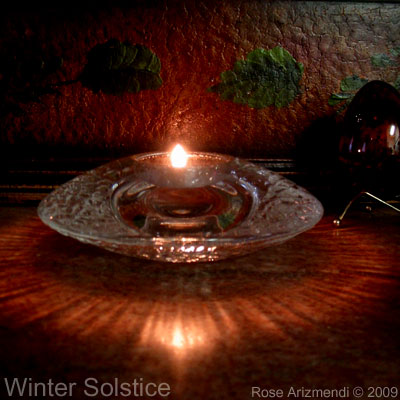 Quote for the day;
"So the shortest day came, and the year died,
And everywhere down the centuries of the snow-white world
Came people singing, dancing,
To drive the dark away.
They lighted candles in the winter trees;
They hung their homes with evergreen;
They burned beseeching fires all night long
To keep the year alive,
And when the new year's sunshine blazed awake
They shouted, reveling.
Through all the frosty ages you can hear them
Echoing behind us – Listen!!
All the long echoes sing the same delight,
This shortest day,
As promise wakens in the sleeping land:
They carol, fest, give thanks,
And dearly love their friends,
And hope for peace.
And so do we, here, now,
This year and every year.
Welcome Yule!!"
–   Susan Cooper, The Shortest Day
How three simple words can change your life.
Louise Hay helps us to learn how to love and accept ourselves, this is the first step to bring an abundance of Peace, Love and Joy into our lives. Please visit her wonderful, inspirational website; www.louisehay.com
thought for the day;
"Be patient toward all that is unsolved in your heart and try to love the questions themselves like locked rooms and like books that are written in a very foreign tongue.  Do not now seek the answers, which cannot be given you because you would not be able to live them.  And the point is, to live everything.  Live the questions now.  Perhaps you will find them gradually, without noticing it, and live along some distant day into the answer."  ~ Rainer Maria Rilke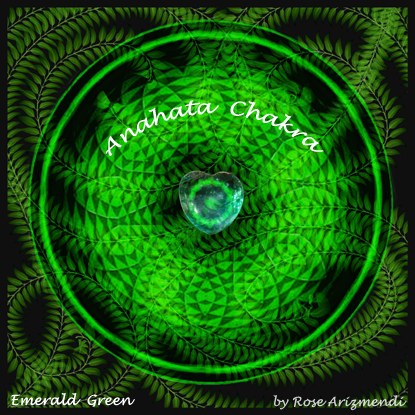 The emerald is a power stone, which helps to balance the physical, emotional and spiritual bodies, neutralizing any energy blockages in the fourth Chakra area.
I often use a raw emerald stone for opening or activating the Heart Chakra, and also use it to balance and protect the Heart Chakra.
It is an excellent stone for healers who may occasionally take on their clients issues, and a good choice for those in the 'healing profession', like Doctors, Nurses, Counselors, and Psychiatrists.
The emerald promotes serenity, healing, clarity, tranquility, harmony and love.
A friend of mine refers to it as "the stone of healing and hope". I rather like that!
"All healing is first a healing of the heart."
– Carl Townsend