Rose Arizmendi * Reiki Master/Teacher
Reiki: (pronounced Ray-key) is a term from the Japanese Kanji, which means "universal life force energy."
Reiki is a gentle, simple and very powerful technique that provides benefits on all levels: physical, mental, emotional and spiritual. At a minimum, a Reiki session causes deep relaxation and  reduction of the stress response which also promotes healing. It's administered by either the laying on of hands or by holding the hands a few inches above the body.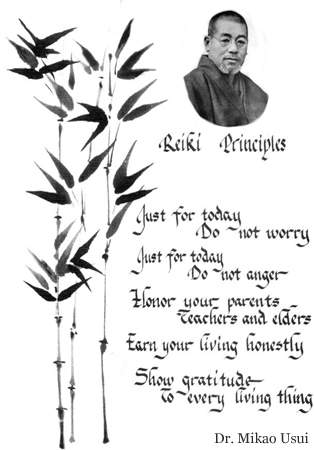 I have been a Reiki practitioner and teacher since 2001 and offer Reiki sessions and training in the beautiful Sonoma County area of Northern California. I also offer Distant Reiki Sessions.
REIKI SESSIONS:
Reiki Session – 30 minutes – $45.00
Reiki Session – 60 minutes – $55.00
Individual Distant Reiki Session – $35.00
Low income, senior citizens and students price/bartering by negotiation. No one is turned away for lack of funds for a Distant Reiki Session.

REIKI TRAINING
First Degree Reiki – Two day course – $150.00
Second Degree Reiki – Two day course – $250.00
Third Degree Reiki – $500.00
Master/Teacher training length is different for each individual and takes as many sessions as needed (within reason) for proficiency. The Master/Teacher Degree is not for everyone, some take the Third Degree training  but do not wish to  teach others, it's really up to you to decide what is right for you.
If you are interested please contact me here.