May your Holidays be filled with peace, love, joy, good health and the warmth of family & friends.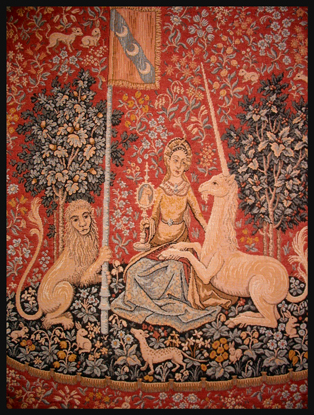 Photo of "The Lady with the Unicorn".
O the Ivy O, she's the Queen of old, and the Holly he is red. Hang 'en high in the farm, and us won't come to no harm Till the Christmas days be told. – Old Somerset Carol.