I have been making my own hair shampoos, hair balms, and conditioners since the early 80's, and I need to make a new batch of hair balm today because I used all of what was left this morning.
I have several recipes I use for making hair balms which vary from simple to more complicated. The one I am making today is very easy. For this recipe you will need organic coconut oil, grade A olive oil, shea butter and essential oils. You will also need chamomile, lavender, rosemary and tea tree essential oils which you can find at your local Health Food Store and a container with a lid in which to store your hair balm.
Mix together 3 tablespoons of coconut oil with a 1/4 teaspoon of grade A olive oil and shea butter and blend well, and then add 2 – 4 drops of each essential oil according to your taste and mix thoroughly. The end product should look like whipped cream.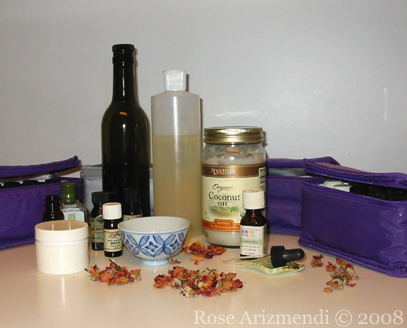 Making A Herbal Hair Balm.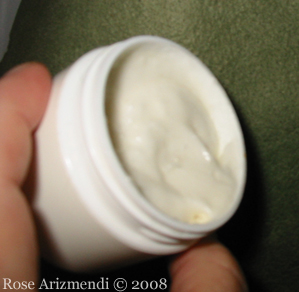 Your finished product should be thick but not solid. It may take a couple of times before you get it just right. However, it's well worth the effort because you will have made a  product for your hair that has no harmful additives.