Posted by
Rose2
on Jul 1st, 2009 in
My Art
,
Tarot
|
0 comments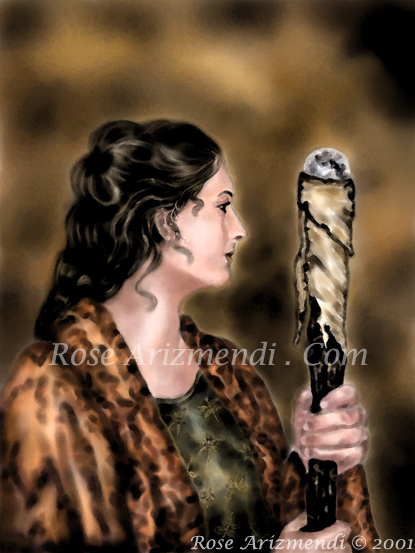 The Ace of Wands – 5 x7 inches – Mixed Media
This morning I picked a Tarot card for the month of July. I was quite pleased when The Ace of Wands appeared in the future position.
As chance would have it, a few hours earlier I had been contemplating a new project which I wanted to start this month.The idea came to me as I was walking the labyrinth near our home.
The Ace of Wands card signifies potent, powerful raw energy and can also represent a new awakening on many different levels. When this card shows up in a reading, pay attention to your intuition when making big decisions regarding new projects, ideas, situations or beginning a new enterprise.
The Ace of Wands represents the life force itself and usually indicates a new phase in ones life. Either something new has begun or will begin.
Key Words for the Ace of Wands:
Creativity
Will Power
Enthusiasm
Initiation
Vitality
Passion
Alchemy
New Opportunities
Success