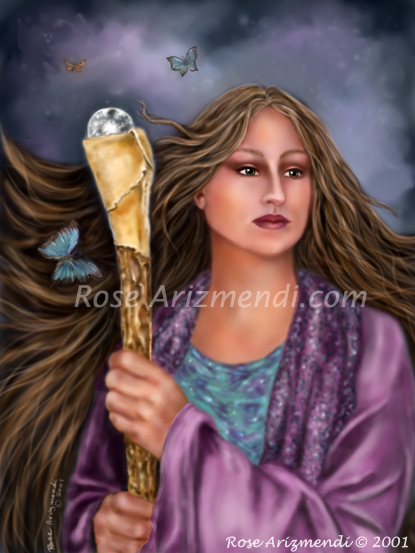 The Cunning woman or cunning man was a practitioner of folk magic. They were also known across England as "wise men" or "wise women". In Cornwall they were sometimes referred to as "pellars", those who practice expelling evil spirits.
They communed with the potent forces within the land.The cunning woman listened  to the wisdom of the spirits of the place where she lived, and knew the properties of wild herbs and the traditional ways of charm making.
"She stood alone beneath a canopy of trees, watching mostly half glimpses of things that would not reveal themselves. Patiently waiting for the nuances, the shades, the deeper insights to flow through her.
The stillness that emanated from the forest and from the earth nourished her."Ancient mother," she said," these are troubling times and I need distance to see the patterns at play. I honor your presence. Come to me if you will." – The Deep Magic of Gaia – Rose Arizmendi