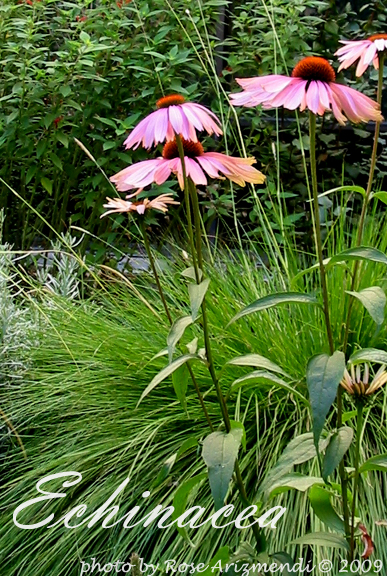 When we practice the art of herbalism, we touch the heart of Gaia, mother earth and learn a unique way of communicating with plants.
I love the magical feeling of enjoying the smell of things growing in the soil, and the rich aroma of plants and flowers wafting throughout the garden.
As an Herbalist, I enjoy making tinctures and one of my favorites is echinacea. We use it to stimulate the immune system during the cold & flu season.
I use the dried roots of E. augustifolia roots when making my tincture.
I fill a quart jar about 1/3  full of dried, chopped echinacea roots. Next, I add enough menstruum (100 proof vodka) to fill the jar completely and seal with a tight fitting lid.
I label it with the date and ingredients and place the jar in a cool, dark place and shake the jar daily for two weeks, and then let it macerate for about a year. I make a batch each year, so that we have a continuous supply of echinacea tincture.
quote for the day;
"Native Americans learned of Echinacea angustifolia by observing elk seeking out the plants and consuming them when sick or wounded, and identified those plants as elk root." – Wikipedia
Read Our Disclaimer
Please consult a licensed medical health care provider for your health care needs.
You should not use herbs in place of your normal medical care or take them with current prescriptions or medicines without first obtaining professional advice by consulting a trained medical practitioner or qualified herbalist. Herbs should not be taken while pregnant or breastfeeding without checking with your medical practitioner first.