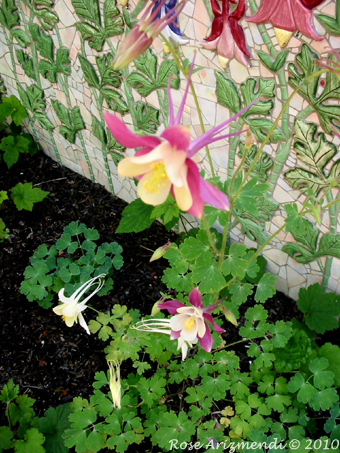 On Mothers Day, I received a beautiful phone message from a dear friend and it was so heartfelt and nurturing it made me cry. It made me realize how different our lives could be if everyone received a message like this on a daily basis or even weekly. … How about a great big phone hug or email hug a day?
In all of us there is a deep human need to be recognized, nurtured and loved for who we are. It doesn't matter how successful, self confident or self aware we are, we all need a little love and nurturing at times. Like the song says,  "All we need is Love!"
So today, I made a few phone calls and sent a couple of emails to some really beautiful, soulful people in my life whom I thought might need a little unconditional love, understanding and positive energy .
My promise to myself is to make every effort to spend more time communicating with those I love and care about, who are important to me, who enrich my life and nurture my goddess within.
P.S. My heart fills up with love and gratitude when I think of all you beautiful everyday goddesses who share your stories, wisdom, laughter, joy, creativity and inspiration with me on a daily basis. I want to say thank you so much for your support and feedback.
Everyday Goddessing is about sharing magical techniques and sacred wisdom with other beautiful Goddess women. I believe that within every woman there is a goddess, a wise woman, beautiful, creative, powerful, with a deep soul, and that everything we need and are looking for is already inside  each of us. – Rose Arizmendi