Today, the rain washed  over me ~ washed me clean ~ refreshing my mind and spirit.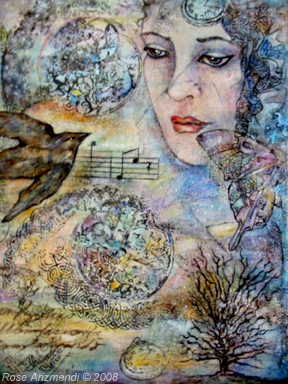 A light misty rain all day with heavy clouds so near I could reach up and touch them ~ There were brief moments when the sun tried to break through, but the sky quickly swallowed it up again. Sigh … It was definitely a two pot of coffee kind of day!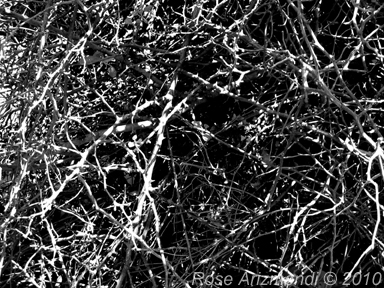 Earlier, I took a photo of this huge bramble bush near our home and wondered how many small creatures make their home there, in the dense, thick, tangle of brambles! A reminder that I need only to look ~ to find enchantment.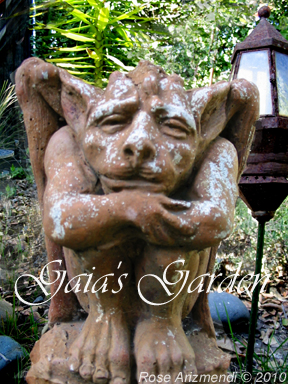 Watching ~ Reflecting ~ Observing how the changing seasons flow over and through me ~The spiral turns once again ~ And as always, I find that nature is my  guide and ultimate teacher.
GREETING
Over the wave-patterned sea floor,
Over the long sun-burnt ridge of the world,
I bid the winds seek you
I bid them cry to you
Night and morning
A name you loved once;
I bid them bring to you
Reed songs, and songs of the small birds –
and sleep.

~ Ella Young (1867 – 1956)
Everyday Goddessing  is about sharing magical techniques and sacred wisdom with other beautiful Goddess women. I believe that within every woman there is a goddess, a wise woman, beautiful, creative, powerful, with a deep soul, and that everything we need and are looking for is already inside  each of us. – Rose Arizmendi