Welcome, with your lovely greenwood choir, summery month of May for which I long!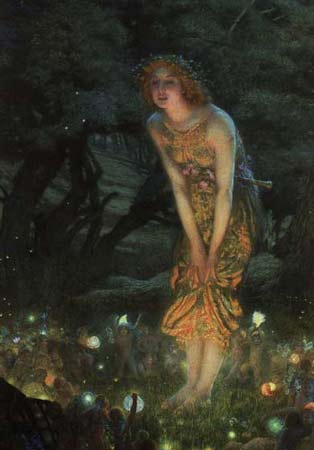 Midsummer Eve by Edward Hughes
The green man smiles as lords and ladies dance around
the May pole entangled with flowers, leaves and ribbons.
The fairies ring their bells and the land awakens. ~ R. Arizmendi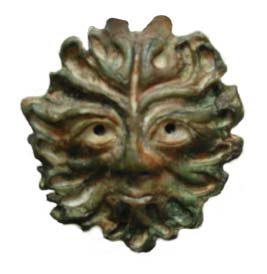 The Green man ~ Created with Sculpey Polymer Clay by Rose Arizmendi~ (C) 1996
Do you have a secret garden?
A special place in nature ~  where life is spilling out at every corner.  The Wisteria Garden pictured below has always been one of my favorite places to visit, with its gurgling water fountain and gargoyles lurking under overgrown bushes.
There is an old wooden gate that serves as a doorway to this magical place and I'm often greeted by dragonflies, friendly squirrels and a slight movement in the trees just at the edges of my vision. I've spent many an hour here ~ tucked away beneath the fig tree dreaming, reflecting and listening to nature.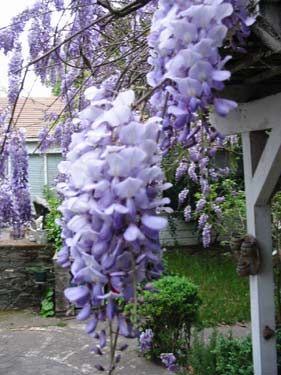 When was the last time you visited or got lost in an enchanted garden?
Finding joy in sun dappled trees and bird song . . .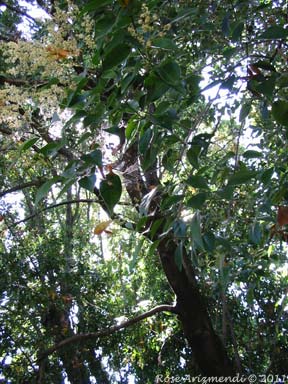 And flowers blooming with wild abandon . . .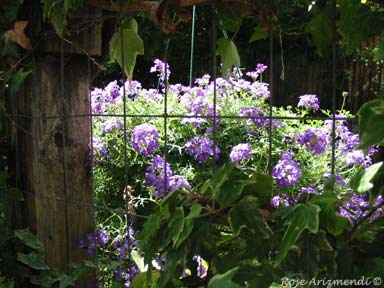 Magic moments . . .  A garden  full of sounds. The wind murmuring, the trees creaking and the leaves rustling.  ~ A sweet return to self. . .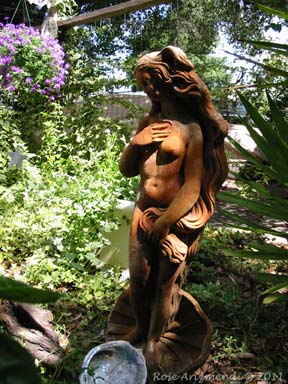 "In lovely harmony the wood has put on its green mantle, and summer is on its throne, playing its string-music; the willow, whose harp hung silent when it was withered in winter, now gives forth its melody. Hush! ~ Listen! The world is alive." ~ Thomas Telynog Evans
"Everyday Goddessing  is about sharing magical techniques and sacred wisdom with other beautiful Goddess women. I believe that within every woman there is a goddess, a wise woman, beautiful, creative, powerful, with a deep soul, and that everything we need and are looking for is already inside  each of us." – Rose Arizmendi