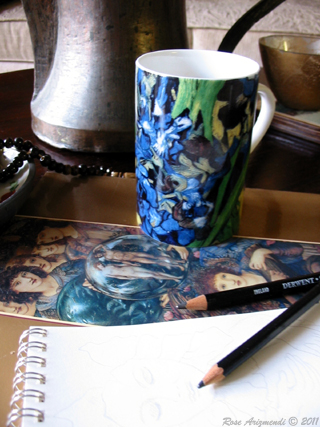 Drink your tea slowly and reverently,
as if the axis
on which the earth revolves —
slowly, evenly, without
rushing toward the future.
Live the actual moment.
Only this moment is life.
~ Thich Nhat Hanh ~
Other Things ~ I love

*  Geoffrey Gorman ~ works with wire, weathered wood, wax, cloth and found objects to create his fabulous  whimsical animals. You can find his work at his website here
*  Paige Bradley ~ beautiful bronze sculptured forms that seem as if they could come to life at any moment.  You can find her website here 
*  I love this charming house that Simon Dale built for his family in Wales. Imagine ~ building a house for less than $5000!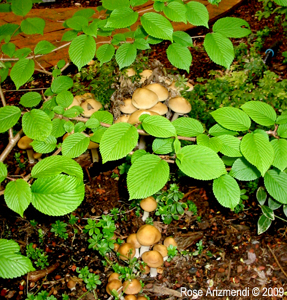 Some Other Things I Love
* * * * *
The way the season ripens and swells as I watch the leaves quiver and fall with the rain.
* * * *

The steady sound of rain falling upon the garden below and the way it's  growing louder and heavier, making the trees lose their leaves even more quickly.
* * *

Watching the water fall from the sky.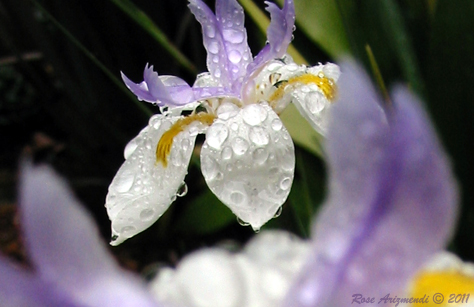 Here is one of my favorite poems by W.S. Merwin
"In the stillness after the rain ends
nothing is to be heard but the drops falling
one at a time from the tips of the leaves
into the night and I lie in the dark
listening to what I remember
while the night flies on with us into itself"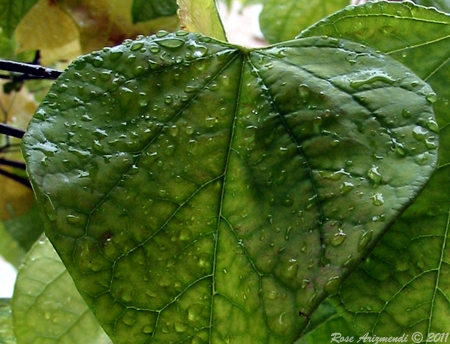 "Everyday Goddessing  is about sharing magical techniques and sacred wisdom with other beautiful Goddess women. I believe that within every woman there is a goddess, a wise woman, beautiful, creative, powerful, with a deep soul, and that everything we need and are looking for is already inside  each of us." ~ Rose Arizmendi