Posted by
Rose2
on Feb 10th, 2009 in
Deep Magic Of Gaia
|
0 comments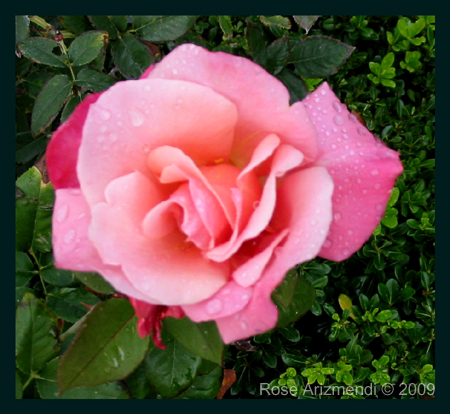 A large part of  connecting to the earth is learning to listen.
We may begin this process by committing to thirty days or evenings of sitting outdoors. Simply sit there quietly without any other distractions for 15 minutes to half an hour, and watch the world unfold around you, letting nature speak to you.
This practice opens our hearts and deepens our connection to Gaia, allowing us to see the world as alive and vibrant, not just a backdrop to a busy life. You will find that your perceptions will begin to slowly change, your awareness extending outside of your body with a new found sensitivity with the natural world around you.
We find our power by developing a partnership, friendship, and relationship with nature. This not only grounds and balances our relationship with ourselves, but also with our family, loved ones, friends, and community.
"Look deep, deep into nature, and then you will understand everything better." – Albert Einstein
"When a man moves away from nature his heart becomes hard." – Lakota Sioux
Everyday Goddessing  is about sharing magical techniques and sacred wisdom with other beautiful Goddess women. I believe that within every woman there is a goddess, a wise woman, beautiful, creative, powerful, with a deep soul, and that everything we need and are looking for is already inside  each of us. – Rose Arizmendi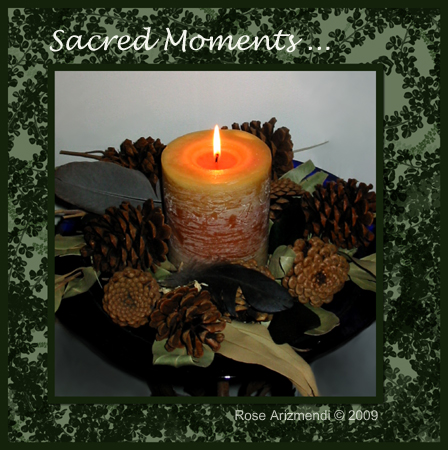 An altar is a sacred space where we go to connect at a deep and personal level with the power which we consider to be our God/Goddess.
It is also a special place where we can express feelings of loss, sadness, joy and happiness . . .  a place to take time out from our everyday tasks to nourish our souls.
Part of what makes an altar sacred is the significance of the items you choose to create it. Altars don't need to be big and ornate; a small altar on your windowsill can be equally effective. An altar is a visible tangible place where you can meditate or commune with the divine.
Even if you don't have time or inclination to meditate you can simply take a moment each day to look at it. When we acknowledge our altars in some small way each day, we infuse it with our personal energy and intention that will continually build on itself and become a healing vibration for you. This energy will begin to radiate from your altar and transform your home into a safe comforting sanctuary.
For me building an altar is a form of meditation. Each altar becomes a metaphor for what I wish to bring into my life at that particular time. In the fall it may represent gratitude for my ancestors or the intention to be more present in my life. During the winter my altar may reflect my intentions to release that which I no longer need in my life.
It can be fun to find objects for your altar when you go for a walk. Take your time and gather the gifts that nature freely offers like  fallen branches, colorful leaves, beautiful pine cones, seed pods, feathers and whatever else catches your fancy.
Remember to leave a small offering for the earth spirits in return for your new found treasures. Offerings can consist of bird seeds, small slices of fruit, bread crumbs etc…
Everyday Goddessing  is about sharing magical techniques and sacred wisdom with other beautiful Goddess women. I believe that within every woman there is a goddess, a wise woman, beautiful, creative, powerful, with a deep soul, and that everything we need and are looking for is already inside  each of us. – Rose Arizmendi