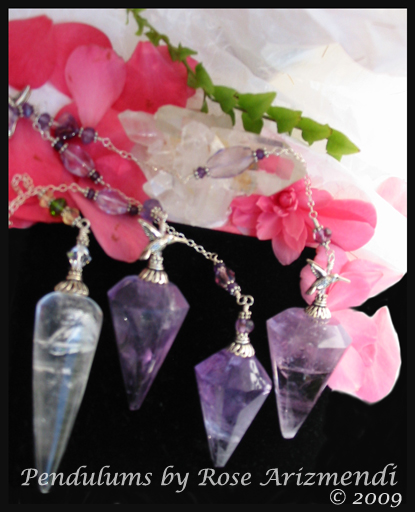 Pendulums are often used as tools for spiritual healing and inner growth, and also used for measuring levels of energy and detecting imbalances in the chakras and human energy fields.
Personally, I use a pendulum when doing energy work on myself and others, to read energy fields and Chakras. I also use it to determine what herbal preparations, supplements, vitamins, homeopathics or flower essences are best for me to use.
Pendulums can also be extremely effective for distant healing, and for clearing houses of unwanted energies.
To use a pendulum, all you need to do is simply hold the intention that the pendulum is a healing tool, and understand on a very deep level that we are all one, there's no separation. We are divine and we are all infinitely powerful.
"We are Divine enough to ask and we are important enough to receive." – Wayne Dyer
"Teach only Love, for that is what you are."  – A Course In Miracles