Here's wishing you and your family a wonderful Earth Day.

"If we are "all creatures great and small," from bacteria to whales, part of Gaia then we are all of us potentially important to her well being. We knew in our hearts that the destruction of a whole ranges of other species was wrong but now we know why. No longer can we merely regret the passing of one of the great whales, or the blue butterfly, nor even the smallpox virus. When we eliminate one of these from Earth, we may have destroyed a part of ourselves, for we also are a part of Gaia.
There are many possibilities for comfort as there are for dismay in contemplating the consequences of our membership in this great commonwealth of living things. It may be that one role we play is as the senses and nervous system for Gaia. Through our eyes she has for the first time seen her very fair face and in our minds become aware of herself. We do indeed belong here. The earth is more than just a home, it's a living system and we are part of it." – James Lovelock
"Everything is made of light,' he said, 'and the space between isn't empty." – Miguel Ruiz
"The Shaman is a self-reliant explorer of the endless mansions of a magnificent hidden universe." – Michael Harner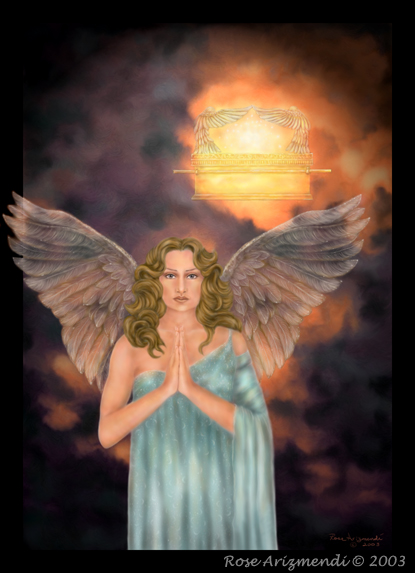 From the moment we are born we are blessed with the life-giving power of air. We breathe her in and she sustains us and every living  thing around us. Air also serves as a sacred messenger delivering information to all beings of the Earth.
The spirit of Gaia communicates with us through the air. Ask her a question about your life. Listen and feel her gentle breath flow around you and wait for sign, message or answer. Quietly observe everything around you. Be attentive to the feelings and perceptions that may ebb and flow through you.
When was the last time you reached out and touched the wind?
"Air is a matrix that joins all life together. . . . In everyday life we absorb atoms from the air that were once part of birds and trees and snakes and worms, because all aerobic forms of life share that same air. . . . The longer each of us lives, the greater likelihood that we will absorb atoms that were once part of Joan of Arc and Jesus Christ, of Neanderthal people and wooly mammoths. As we have breathed in our forebears, so our grandchildren and their grandchildren will take us in with their breath." – David Suzuki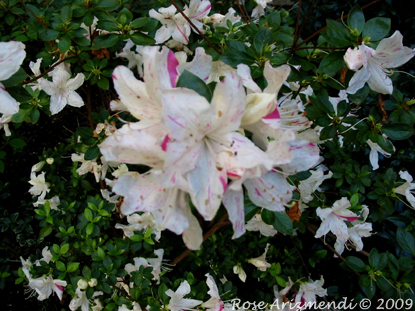 Springtime is the perfect time for clearing out and balancing the three lower chakras.The first, second & third chakras are those that relate to the physical realm in everyday life, and when balanced they help us flow and move through the everyday issues of life with more ease.
Without some kind of  balance in the lower chakras we may experience difficulties with manifesting and achieving our goals, concerns about physical survival, unbalanced emotions, lack of will power, feeling ungrounded, and an overly active mind.
Here are some ways to help balance the three lower chakras;
First Chakra – Located at the base of the spine the Muladhara Chakra, along with the foot chakras, ground us to the material plane.The issues related to this chakra concern physical security, career, home and safety, grounding, and our connection with the earth, and our physical body.
Gemstones to balance the first chakra are ruby, garnet, bloodstone, or red jasper, black tourmaline, obsidian, smoky quartz.
The Mantra related to this chakra is "Lam".
Affirmation – I have everything I need.
Aromatherapy Oils – Myrrh, patchouli or vetiver.
Chakra Balancing Strategies – Physical activity, walking, Hatha yoga, massage, and connecting with nature.
Second Chakra – Located just below the belly button, the Sacral Chakra relates to our emotions and sexuality and especially how we connect with others. In this chakra we may experience difficulties with creativity, sexuality, frustration, addictions, anger, low self esteem issues, and difficulties accepting change.
Gemstones to balance the second chakra are carnelian, orange calcite, fire opal or tangerine quartz.
The mantra related to this chakra is "Vam".
Affirmation – I embrace life.
Aromatherapy Oils – Ylang Ylang, sandalwood, clary sage, or fennel.
Chakra Balancing Strategies – Movement, Dancing, boundary work, inner child work, creativity exercises.
Third Chakra – located at the base of the rib cage in the upper abdomen, the Solar Plexus Chakra is the ego and power center and relates to will power, how we define ourselves, and emotional expression. Here we may experience difficulties defining our boundaries with others, an overly active mind, lack of will power, unbalanced emotions, control issues, and oversensitivity.
Gemstones to balance the third chakra are Amber, tiger's eye, citrine, and yellow topaz.
The mantra related to this chakra is "Ram".
Affirmation – I am at peace with myself and others and I release all unresolved emotions.
Aromatherapy Oils – Lavender, rosemary,marjoram, cedarwood, hyssop or bergamot.
Chakra Balancing Strategies – Deep relaxation, vigorous exercise, grounding exercises, psychotherapy, psychcosynthesis journal work, self esteem building exercises and activities.
"And while I stood there I saw more than I can tell and I understood more than I saw; for I was seeing in a sacred manner the shapes of all things in the spirit, and the shape of all shapes as they must live together like one being." – Black Elk
Earth, Teach Me
Earth teach me quiet – as the grasses are still with new light.
Earth teach me suffering – as old stones suffer with memory.
Earth teach me humility – as blossoms are humble with beginning.
Earth teach me caring – as mothers nurture their young.
Earth teach me courage – as the tree that stands alone.
Earth teach me limitation – as the ant that crawls on the ground.
Earth teach me freedom – as the eagle that soars in the sky.
Earth teach me acceptance – as the leaves that die each fall.
Earth teach me renewal – as the seed that rises in the spring.
Earth teach me to forget myself – as melted snow forgets its life.
Earth teach me to remember kindness – as dry fields weep with rain.
– An Ute Prayer