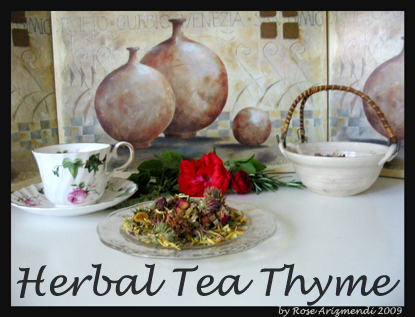 I love making herbal teas. We have lavender, lemon balm, chocolate mint, and an assortment of other types of mint growing in our back yard. Today I went to the garden to get some herbs and found the lemon balm was taking over my beloved chocolate mint plants. Yikes!
Meanwhile, Back in the Kitchen . . .
To make this tea combine equal parts of chamomile, red clover blossoms, calendula, organic roses, rose hips, and stevia for sweetening. Use one tsp. of herbal tea mix per 8 oz cup of boiling water. Steep for 5 minutes, strain and drink.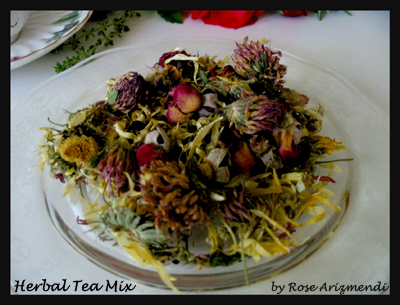 If your looking for bulk organic herbs & spices. Visit  Mountain Rose Herbs
Happiness is . . . a fragrant cup of herbal tea.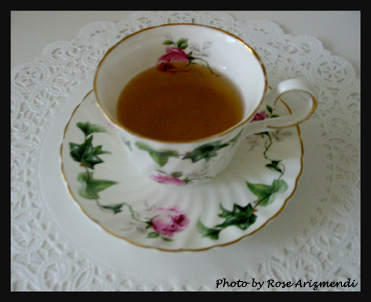 One of my other favorite tea blends is 1 part Earl Grey loose tea leaves mixed with 1/2 to 1 part organic rose petals. It's great for those days when you need a little pick me up. Delicious!