Things I did Today …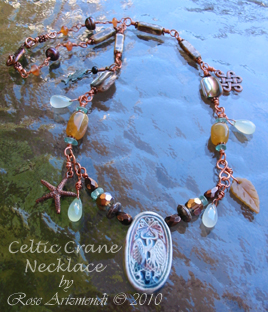 Created some lovely new pieces of jewelry for the Holidays.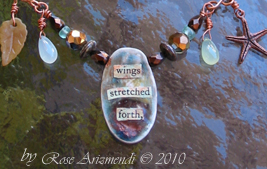 After playing around with some new designs for bangle bracelets. I found some kyanite beads in my bead drawer and became completely mesmerized by their beauty. I layed out some freshwater pearl strands, two toned Czech glass beads and copper wire and let creativity flow through me like a river.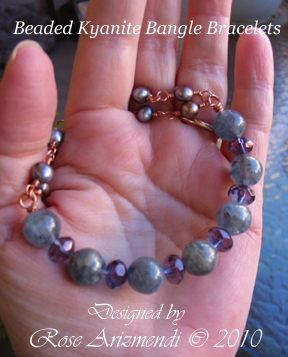 When creating, I find I become more centered in the process and more attentive to my inner voice as my work merges and changes from one thing into another. I admit some days are better than others regardless of the outcome, I always feel more alive, more joyful, more aware and more complete.
thought for the day; "The Artist is a receptacle for emotions that come from all over the place. From the sky, from the earth, from a scrap of paper, from a passing shape, from a spiders web…." ~ Pablo Picasso
"Everyday Goddessing  is about sharing magical techniques and sacred wisdom with other beautiful Goddess women. I believe that within every woman there is a goddess, a wise woman, beautiful, creative, powerful, with a deep soul, and that everything we need and are looking for is already inside  each of us." – Rose Arizmendi