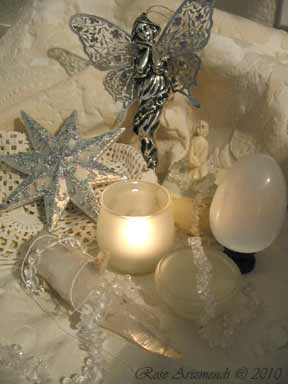 It is a quiet Saturday afternoon as I sit before my window staring out at the cold grey skies watching the rain fall. I take great comfort in being tucked away from the madness that ensues during the pre-Christmas sale days.
We had a really nice Thanksgiving with my husband's family ~ laughing ~ talking ~ sharing our stories. ~ Simply wonderful!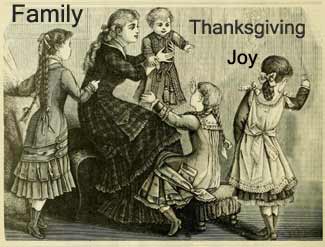 Every year during the Holidays, I become a child again, seeing wonder and magic in each and everything. I especially love the slant of winter light falling through the windows, the smell of woodsmoke on a cold night and cuddling with someone I love.
Meanwhile our dining room table  has pearls, glass beads, gemstones piled up as the winter muse prompts me to create new necklaces.
I found some beautiful porcelain goddesses created by a ceramic artist several years ago and purchased the last four pendants he had left. They have been in storage for years . . .  lying there waiting …. waiting for me to bring them out into the light of day.
I strung one of the beautiful goddess pendants with silver and white freshwater pearls, faceted quartz bricolette teardrops, moonstone beads, white mother of pearl beads, stunning faceted clear quartz beads, sterling silver spacers and a sterling silver clasp.
The Winter Goddess necklace will be listed in my new Online Store in December.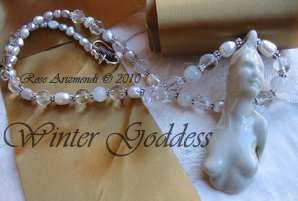 Visions of a wintry landscape ~ The Winter Goddess weaves her magic into our lives as we turn inward. She is draped in a cloak of sparking snow and ice ~ tenderly watching over the dormant seeds sleeping beneath the frozen land.  Waiting ~ dreaming. . .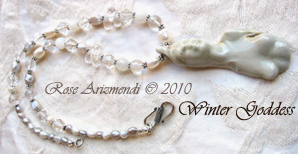 Sweet memories of winter ~ Ice-sickles hanging from bare tree limbs sparkling like diamonds beneath a full moon. The sound of cold snow crunching beneath my boots while carrying Christmas dinner up the mountain because the car couldn't make it up the frozen road to our home and the wild crazy snow rides down the mountain on a make shift snow sleigh.
Loreena McKennitt – In The Bleak Midwinter
A Winter Poem
All the complicated details
of the attiring and
the dis-attiring are completed!
A liquid moon
moves gently among
the long branches.
Thus having prepared their buds
against a sure winter
the wise trees
stand sleeping in the cold.
~ William Carlos Williams
"Everyday Goddessing  is about sharing magical techniques and sacred wisdom with other beautiful Goddess women. I believe that within every woman there is a goddess, a wise woman, beautiful, creative, powerful, with a deep soul, and that everything we need and are looking for is already inside  each of us." – Rose Arizmendi