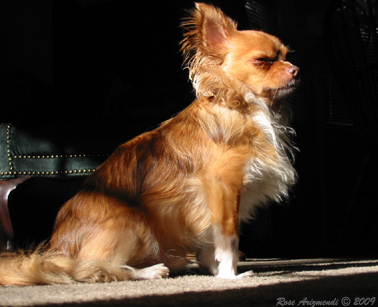 Each morning Rupert and I have a quiet moment together while I sit on the patio after breakfast, coffee in one hand, treats for him in the other as he takes in all the new smells and sounds around him. Eventually, he will settle down and begin to softly snore.  ~  I love this little guy  ~  so I'm  savoring this moment while it last.
~ Happy Birthday Mr. Rupert ~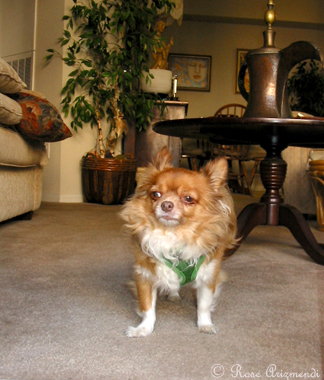 "He is your friend, your partner, your defender, your dog. You are his life, his love, his leader. He will be yours, faithful and true, to the last beat of his heart. You owe it to him to be worthy of such devotion."
~ Unknown ~
Soon it will grow too cold and wet to continue to sit outside every morning and he will begin his yearly ritual of curling up on the sofa with his nose tucked under his favorite comforter or sleeping in my husbands arms. A safe, warm, cozy place to sleep and dream as the season changes.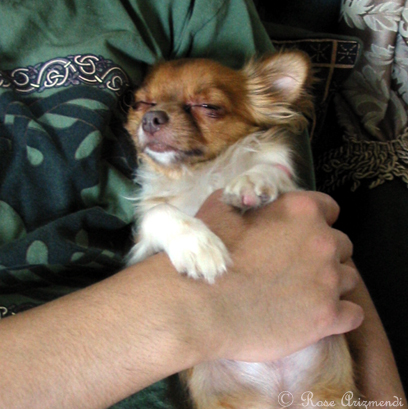 As Mary Oliver says:
To live in this world
you must be able
to do three things:
to love what is mortal;
to hold it
against your bones knowing
your own life depends on it;
and, when the time comes to let it go,
to let it go.
* * **
  "Everyday Goddessing  is about sharing magical techniques and sacred wisdom with other beautiful Goddess women. I believe that within every woman there is a goddess, a wise woman, beautiful, creative, powerful, with a deep soul, and that everything we need and are looking for is already inside  each of us." ~ Rose Arizmendi