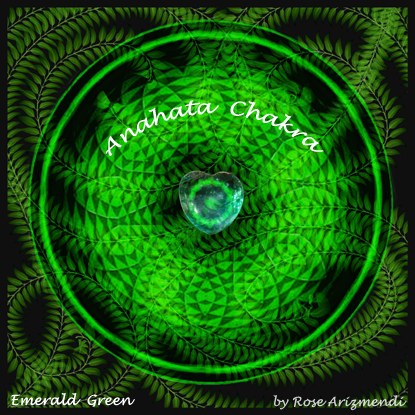 The emerald is a power stone, which helps to balance the physical, emotional and spiritual bodies, neutralizing any energy blockages in the fourth Chakra area.
I often use a raw emerald stone for opening or activating the Heart Chakra, and also use it to balance and protect the Heart Chakra.
It is an excellent stone for healers who may occasionally take on their clients issues, and a good choice for those in the 'healing profession', like Doctors, Nurses, Counselors, and Psychiatrists.
The emerald promotes serenity, healing, clarity, tranquility, harmony and love.
A friend of mine refers to it as "the stone of healing and hope". I rather like that!
"All healing is first a healing of the heart."
– Carl Townsend